The Italian Open has proven to be challenging for Jelena.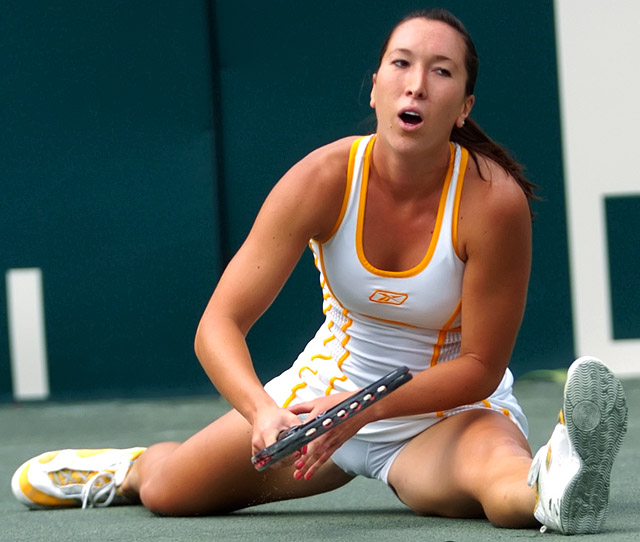 But challenges are what build a champion and her fans can look forward to her other performances in many upcoming matches and tournaments. The Italian Open saw Jelena faces Eugenie Bouchard. It was tough as the first round it saw Eugenie get the better of Jelena. However, it is not to be forgotten that Jankovic won this very
tournament in clay courts in the two subsequent years, 2007 as well as 2008
. She needs to spruce up her skills in order to reach quarter final levels.
Jelena is known to be a strategist in the court as she handles the balls as well as serves them. Hence, Eugenie had to go aggressive against her opponent in order to get a win. At the recent Italian Open Jelena might not have gotten her day in court, but her dress certainly did. Sponsored by Fila, it was a unique dress that stole the show.
There were several media close up of the dress and it was the subject of discussion on many sports blogs. The three setter match between Jelena and Eugenie Bouchard might have resulted in a loss for Jelena in the first round but her dress definitely created lasting impression. The dress was part of the spring collection 2016 designed by none other than Marion Bartoli. Being a former champion at Wimbledon who rose to fame in 2013, she has been leading a creative hand to Fila and designing tennis dresses that have vibrant graphics and colors as well as created out of comfortable fabrics. The dress definitely turned the attention of women towards the sports inspired collection from Fila that included coordinated skirts, blazers, jackets and tanks. The hues were common and certain design elements that showcase the items to be part of the same collection.